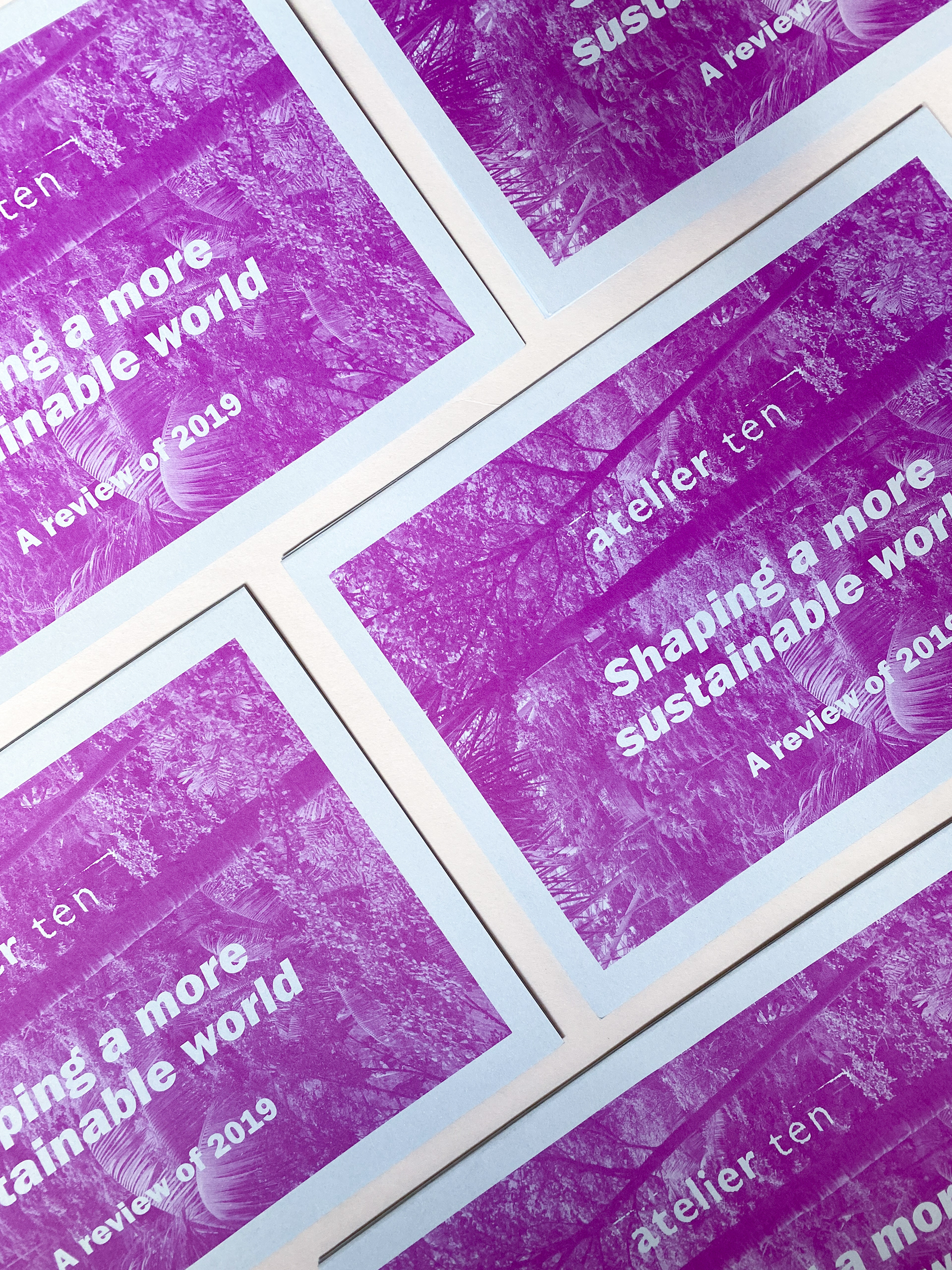 A large part of the reason many staff, including myself, work for Atelier Ten is its commitment to environmental and social sustainability.
I selected the stories for inclusion, wrote the text, produced the layout and got it printed locally, with completely non-toxic inks on recycled paper.
Previous editions of the annual sustainability report ran to 40 or more printed pages. By cutting down on boilerplate text and bringing the focus onto local stories of employee-started initiatives, I reduced the page count to 8 sides of A5 and created something much more likely to actually be read.
I collected the stories to be included and wrote the text for each. Grouped around climate change, resource use, health and wellbeing, biodiversity, and socio-economic impacts, our sustainable activities included provision for both our staff wellbeing, as well as using our expertise to shape a more sustainable world around us.