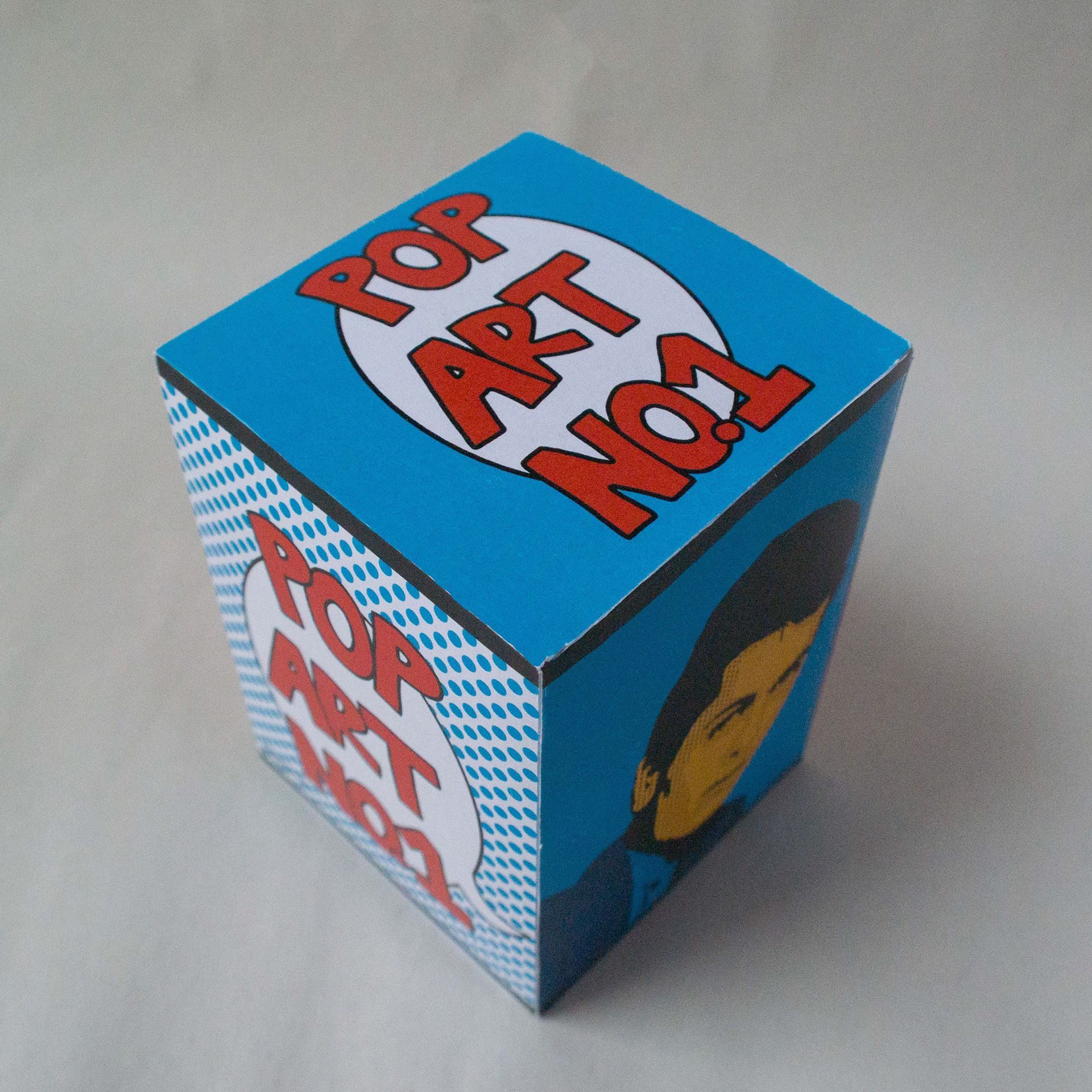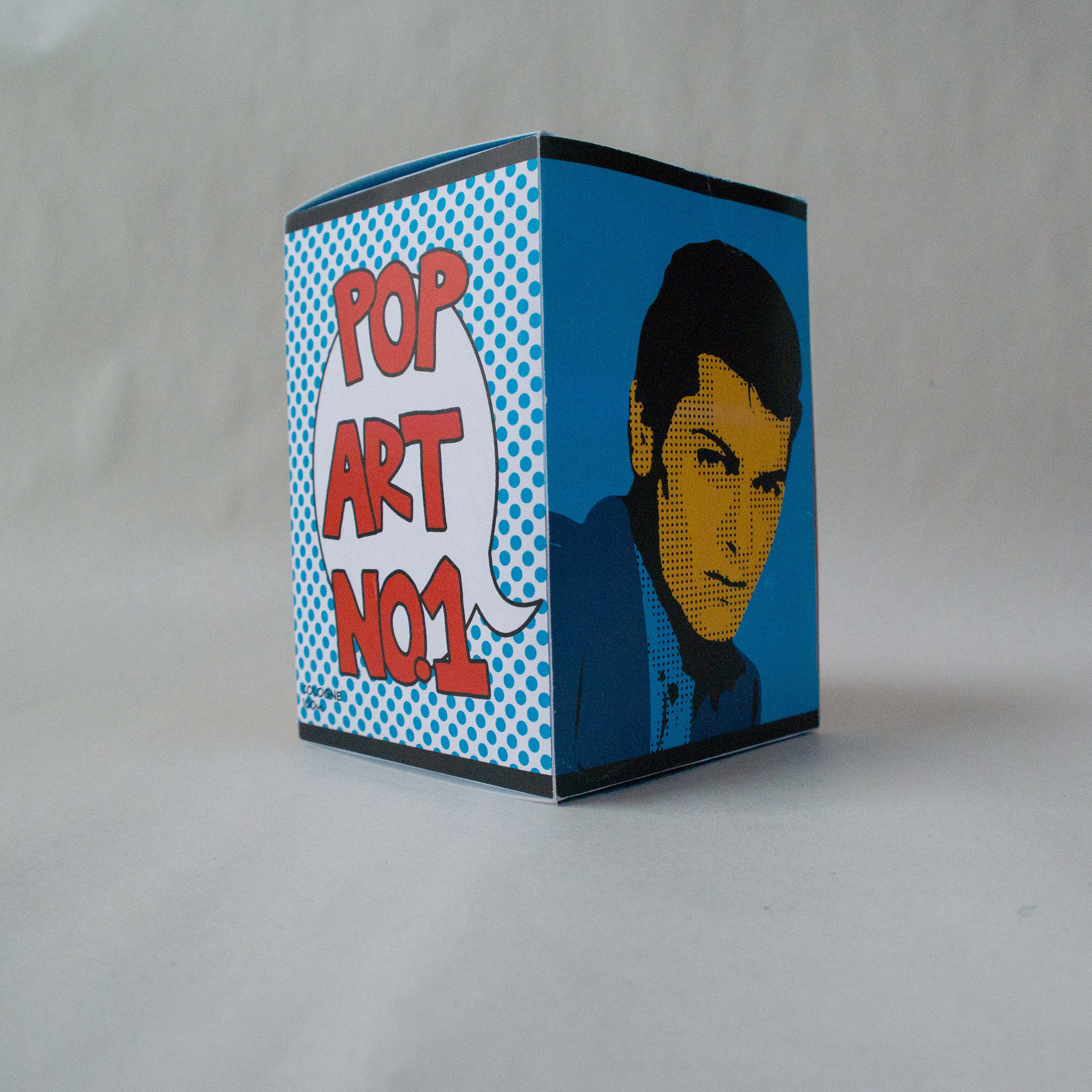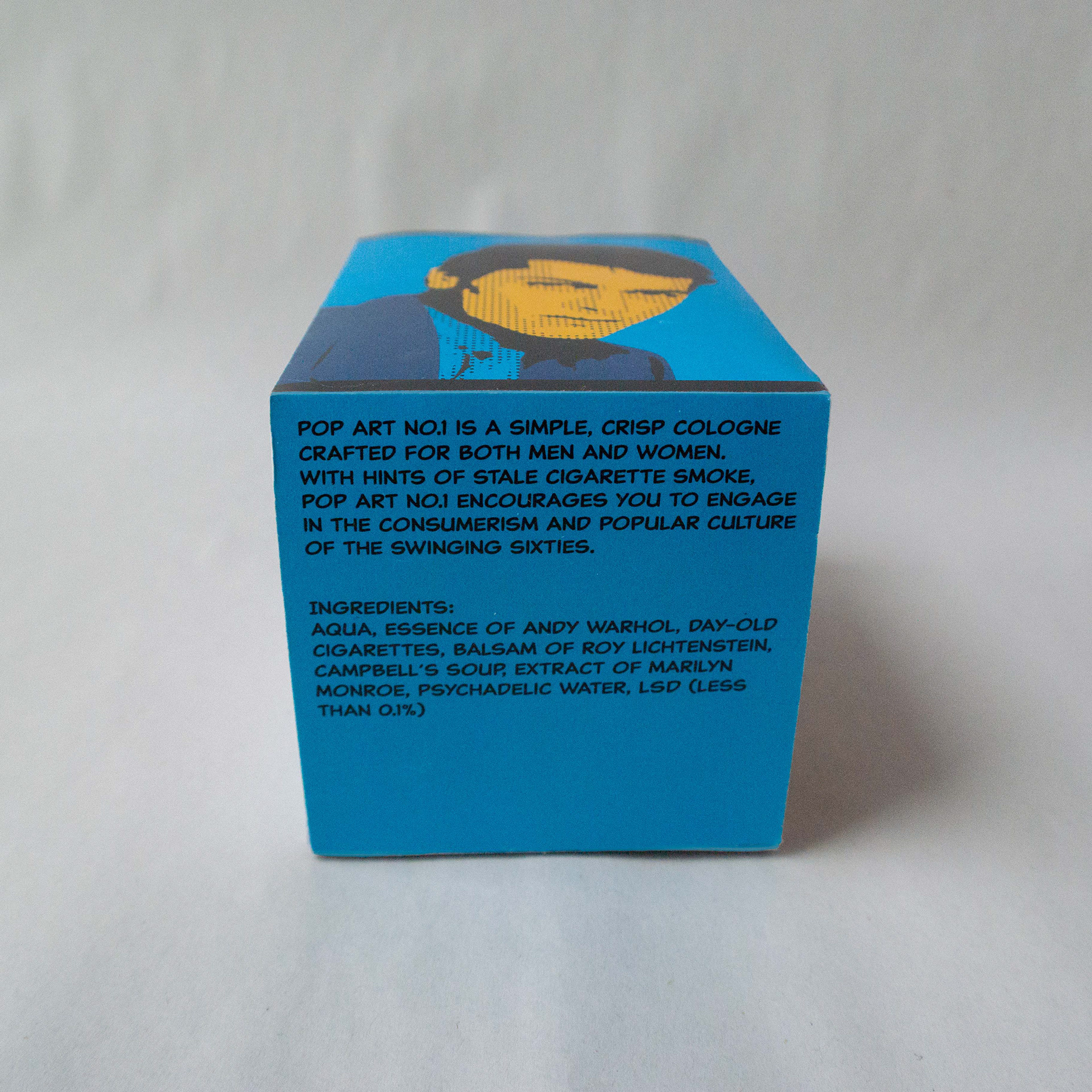 The brief
Design a perfume bottle and related packaging. The brand name is of your choosing; the perfume is to be named "No.1".  The perfume has to be unisex, and the design has to be inspired by something completely unrelated.
The perfume bottle and box
I took inspiration from the Pop Art movement of the '60s.  I created a little story between the man (Tony Curtis) and the woman (Natalie Wood) on the packaging, illustrating it as a cartoon in the style of Roy Lichtenstein.
The halftone pattern uses dots of ink to convey shaded areas; I used the idea of this singular unit as the basis for the shape of the perfume bottle.  Sticking with a material that was popular in the '60s, the bottle would be manufactured out of plastic.
I printed and assembled the packaging for this.  To convey the bottle, I drew it to scale in Rhino and rendered it.  I also exported a technical drawing of the bottle in profile, with accurate dimensions.