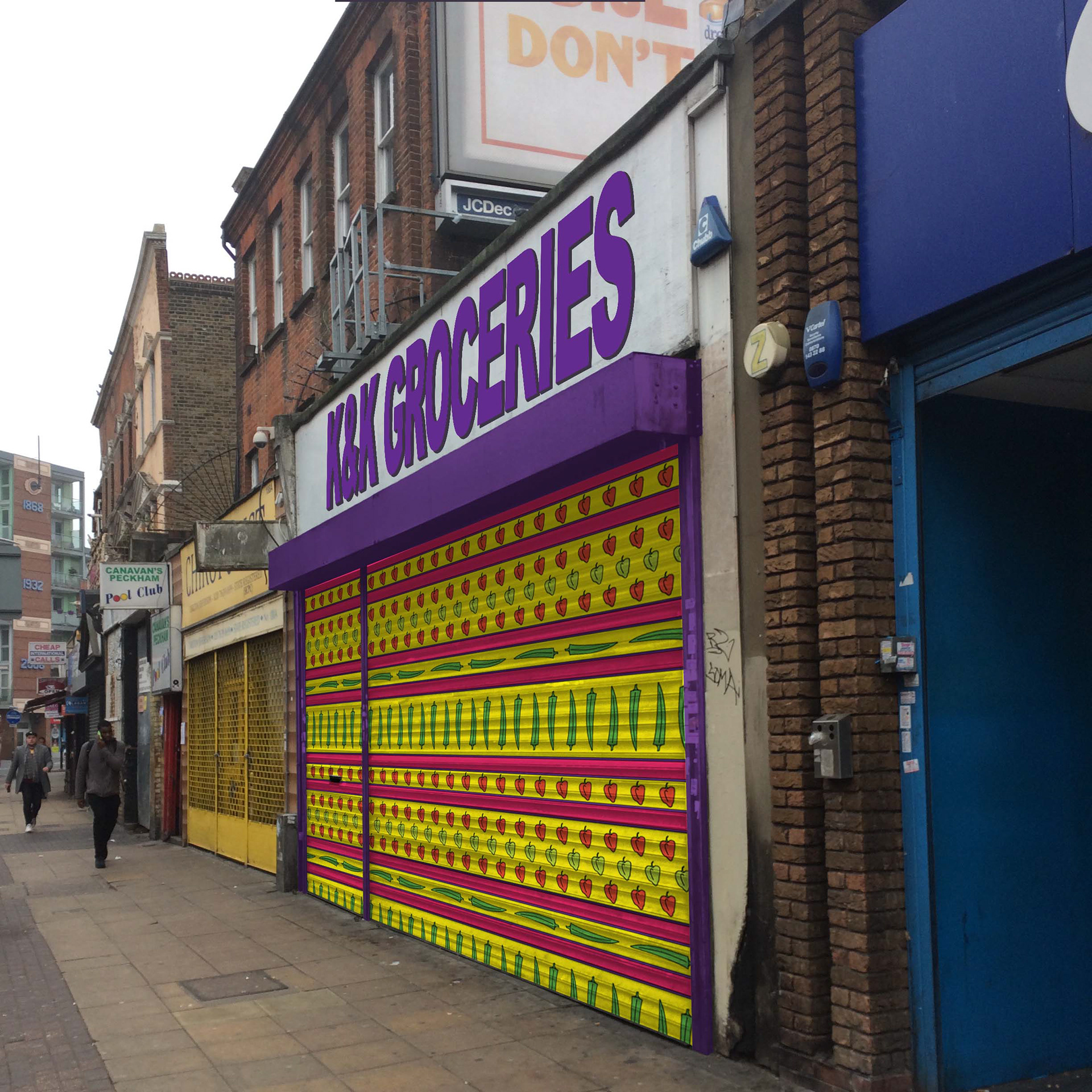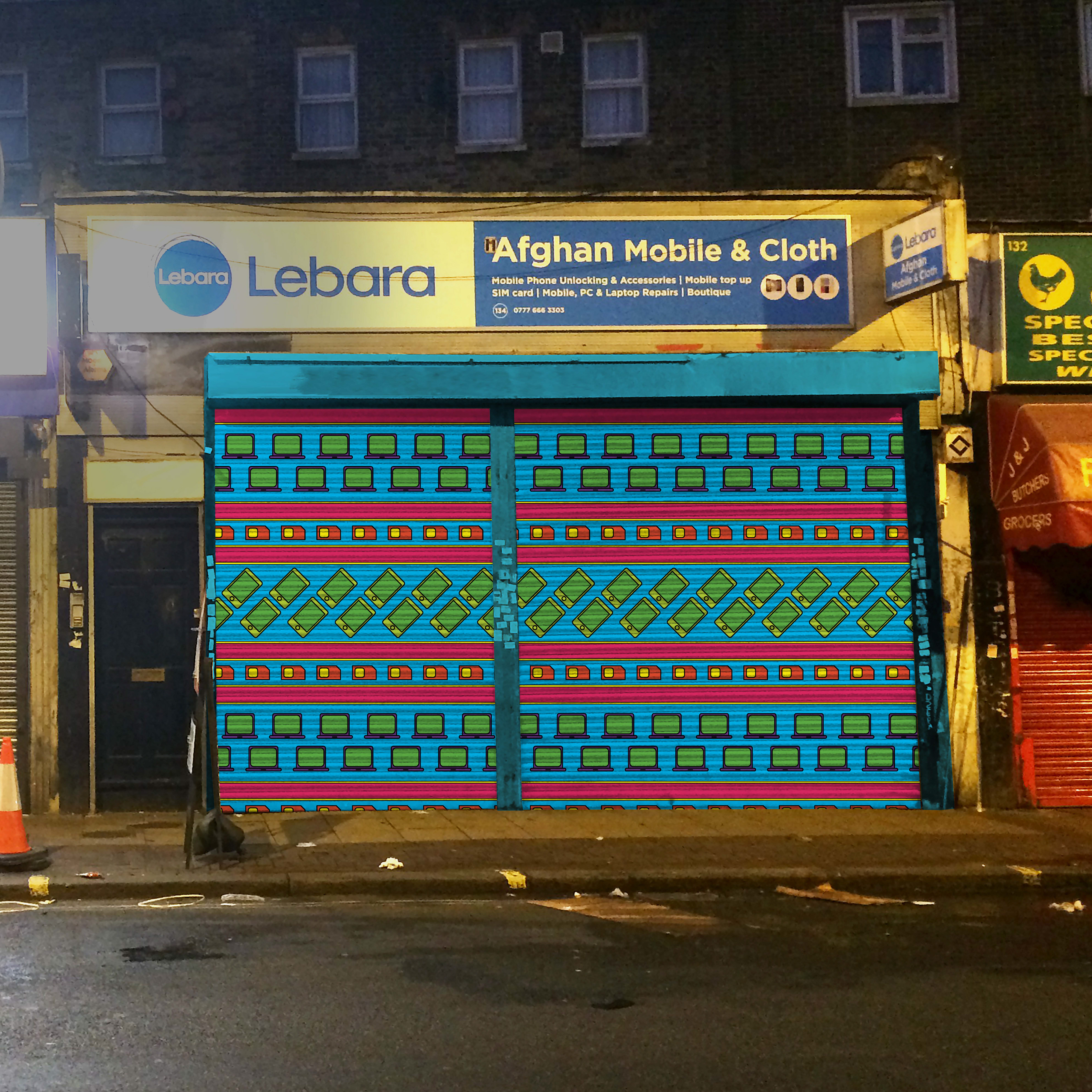 The brief for this project was to select an area in London and design a piece of signage for it. Living in Peckham, I selected my neighbourhood.
Peckham's history dates back to at least the 11th century; it's mentioned in the Domesday Book. A common thread through the centuries is markets and gardens.  Rye Lane today is still full of commerce, populated with a variety of shops.
When these shops are open, Rye Lane is busy and bursting with colours. However, the shutters over the shops don't reflect the usual vibrant personality, and the street can look quite intimidating when everything is shut.
I created patterns to reflect products sold within each shop; bright colours would lift the street even in the wee hours when everything is closed.  These colourful patterns draw on the bold colours and bright graphics of the wax prints seen around Peckham.  I designed a pattern for a grocery store, and one for an electronics shop.