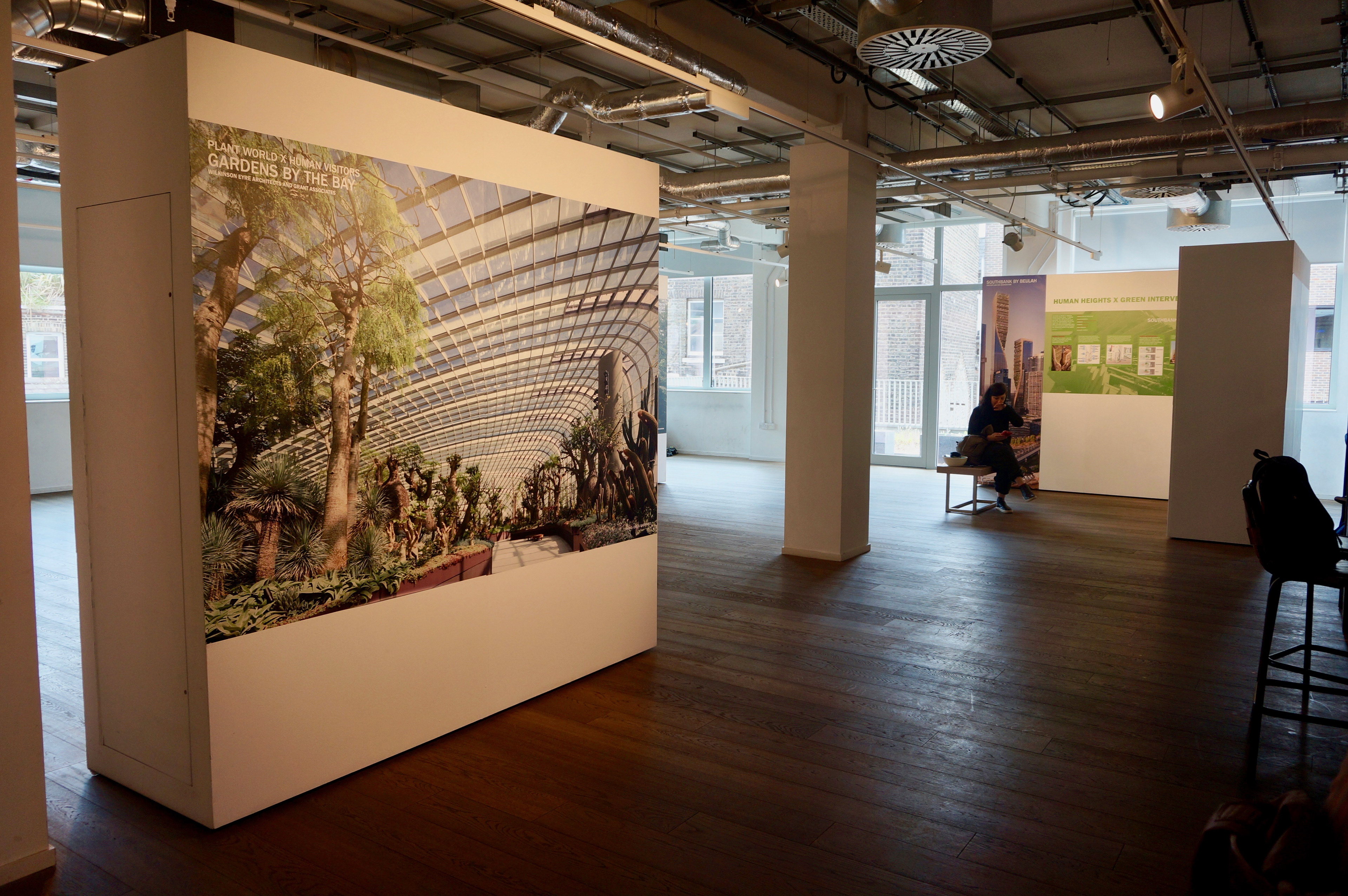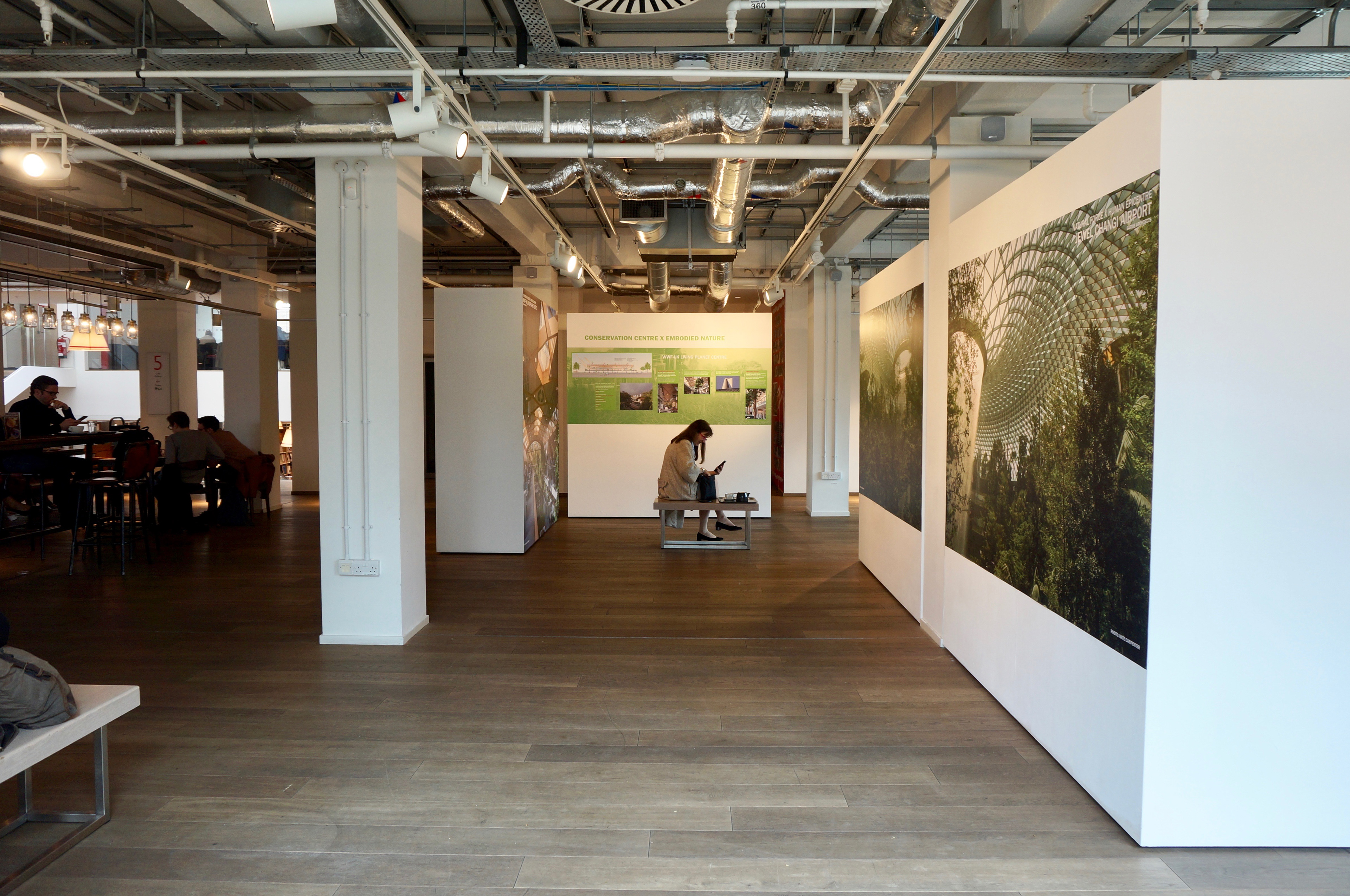 To coincide with the London Festival of Architecture, I designed the exhibition HumaNature on behalf of Atelier Ten, for display at Foyles bookstore on Charing Cross Road.
The exhibition looks at four projects designed for humans and plants. The selected projects range from a conservatory where humans are only occasional visitors to a sustainable office building where plants are of secondary importance.
I curated the content of the exhibition, finding photographs and graphics to convey to visitors how each project was designed for both humans and plants. I wrote the text that accompanies the imagery, explaining complex proposals in simple language.
In addition, I also organised the layout of the 6 double-sided movable walls, encouraging visitors to find the path that took them on the journey from plant-centric to human-centric projects.
The exhibition page on the website for the Gallery at Foyles can be seen
here
.
The full text of the exhibition along with selected graphics can be read
here
.